The water collected in the Cleuson reservoir is pumped to the foot of the dam and raised 165 m before being added to the general Grande Dixence network. The connection is made at the Blava penstock. From the Grande Dixence dam, the water is then directed to the Fionnay power station, located upstream of the Nendaz power station.
The construction of this dam was not easy. First, in 1944, a water intake was built in the Cleuson valley. Then, a dam project was drawn up and work began in 1947. The plan was to build a gravity-force dam with buttresses, but the federal authorities were opposed to it. Indeed, following the destruction of two large dams in Germany during the war and scientific expertise, the construction of a massive bomb-proof dam was demanded.
A legal battle of several years ensued to find a solution to this problem, which represented 100,000 m3 of additional concrete. After several interruptions, the work was completed one year late, in 1950.
Thanks to a gallery between the Val de Nendaz and the Val des Dix, the Grande Dixence reservoir was increased by twenty million m3 of water.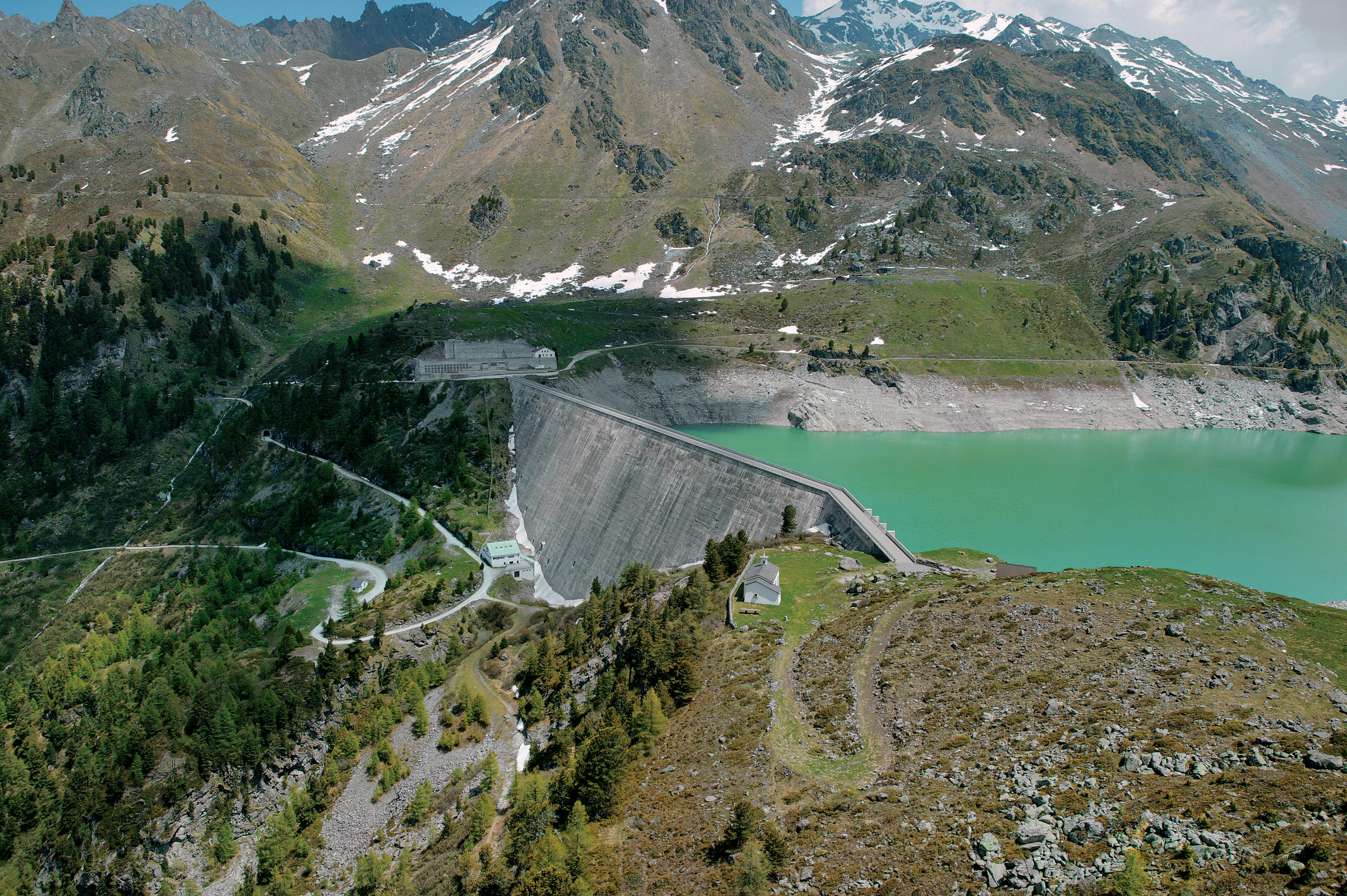 | | |
| --- | --- |
| Construction | 1950 |
| Height | 87 m |
| Crest | 420 m |
| Volume of concrete | 400 000 m3 |
| Volume of reservoir | 20 000 000 m3 |
| Reservoir surface area | 0,5 km2 |
| Length of reservoir | 1,3 km |