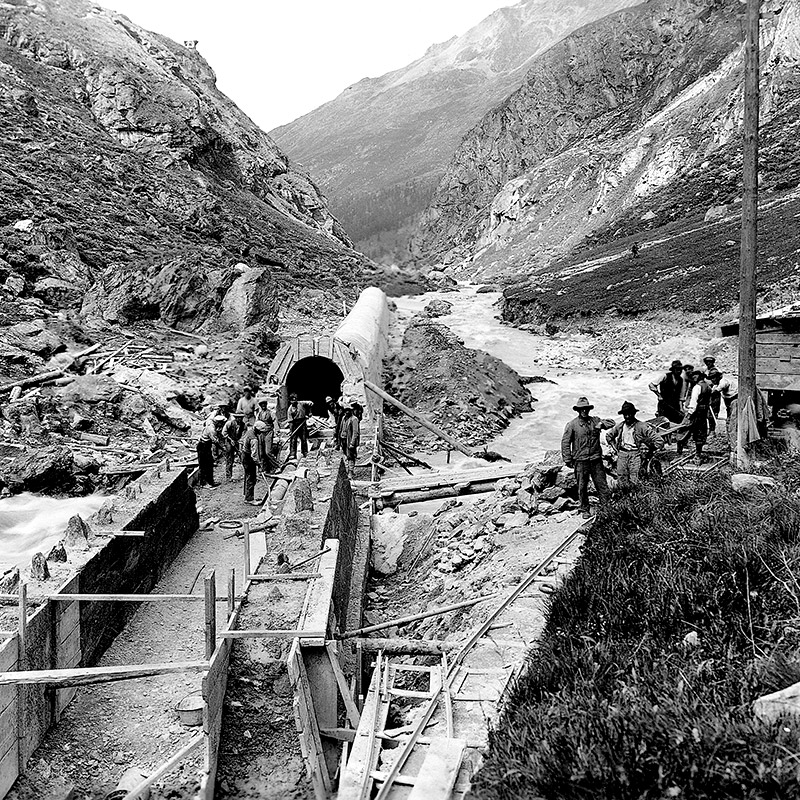 1929
A natural valley
On the borders of the Val d'Hérens, at 2400 meters above sea level, the former Cheilon glacier carved out the Val des Dix. Every summer, the shepherds from the valley drive their herds up to the mountain pastures to graze.
---
1929-1935
The first Dixence dam
The first Dixence dam (now submerged) was constructed to meet Switzerland's rising demand for electricity. The water from the dam passed through the turbines of the Chandoline plant in Sion, 1748 metres further down.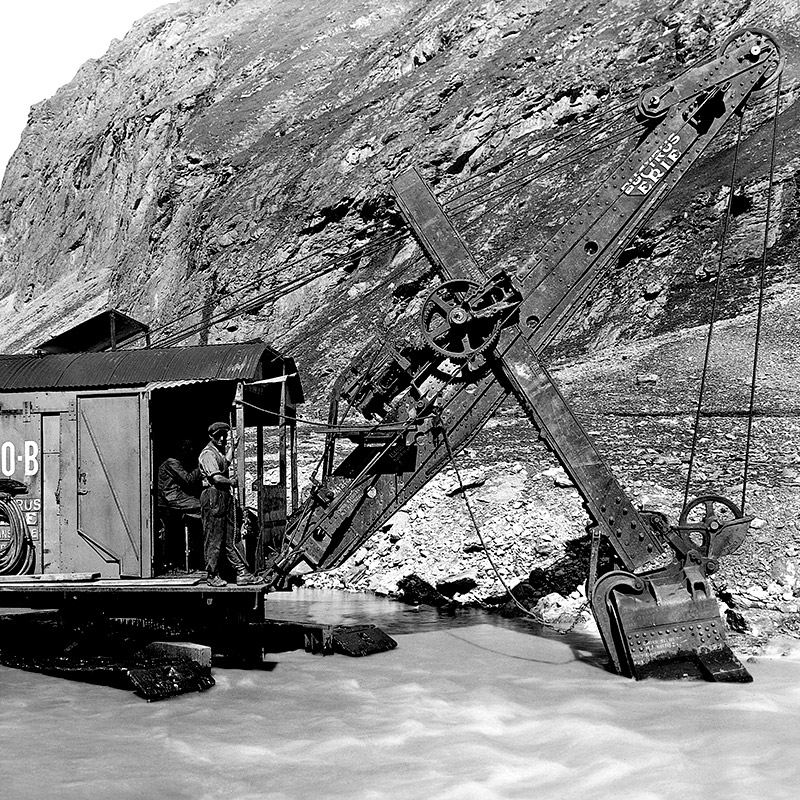 ---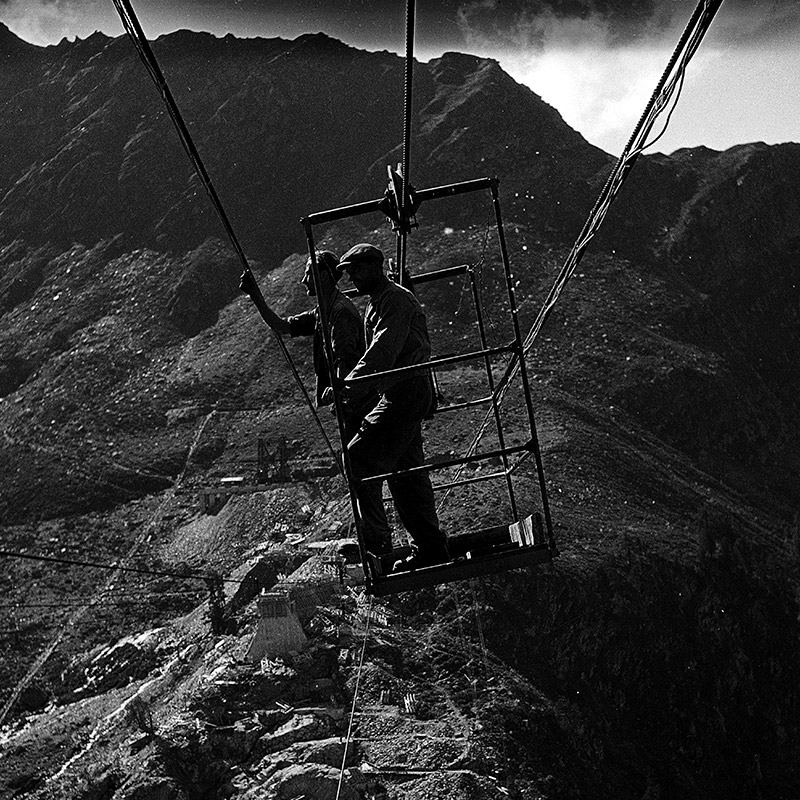 1947-1951
Cleuson
The Cleuson dam was built in the upper Nendaz valley in order to increase the capacity of the Dixence dam complex. The collected water was pumped up to Lake Dix.
---
1951-1961
grande dixence
Three thousand men worked at the construction site of the world's highest gravity dam. The structure was built 350 metres upstream of the first dam. Lake Dix is the largest reservoir in Switzerland.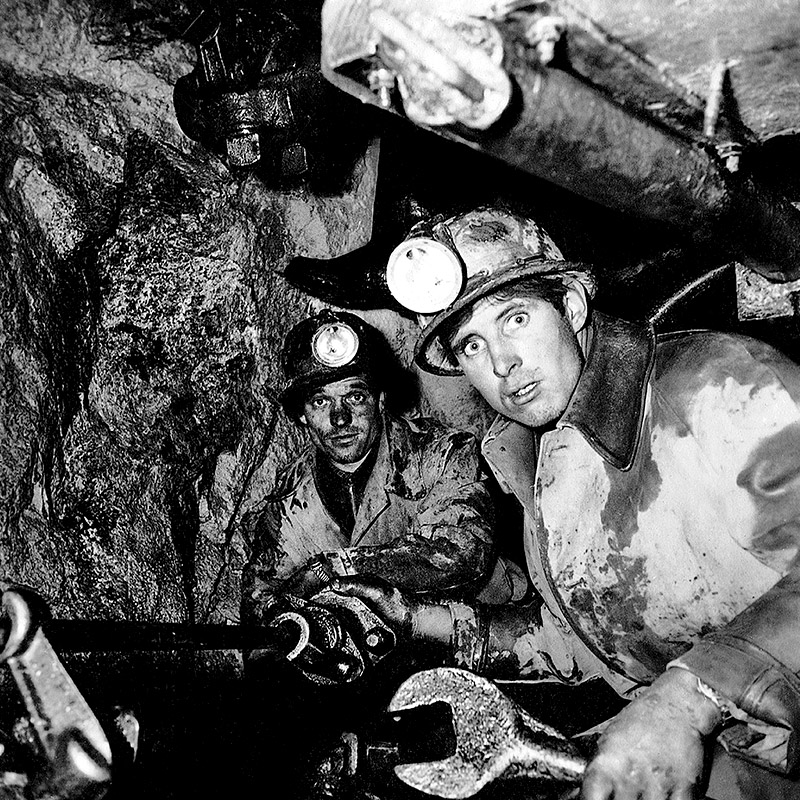 In order to enjoy this site in ideal conditions, Activate Javascript in your browser's preferences.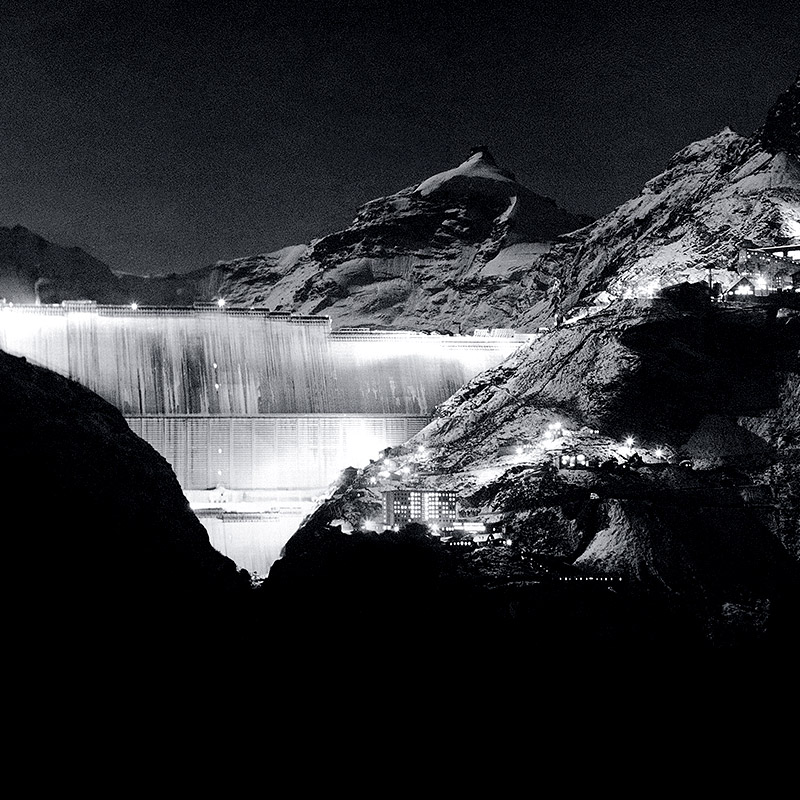 Radio report
Report about the construction of the Grande Dixence dam (22.10.1953)
---
1993-1998
Cleuson-Dixence 1993-1998
The underground Bieudron power plant was constructed on the banks of the Rhône River, in order to increase the existing electricity generation capacity of 1,200 MW. The Grande Dixence dam was pierced to create the new water catchment.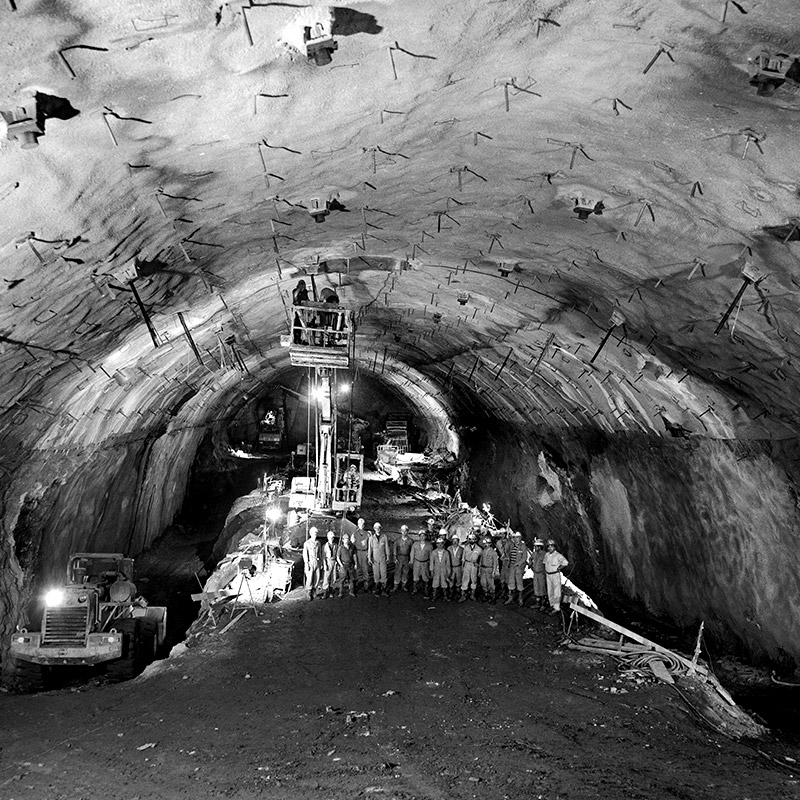 Testimonies
They built the Grande Dixence dam. (The testimonies can be read in full length at the historical exhibition at the base of the dam).